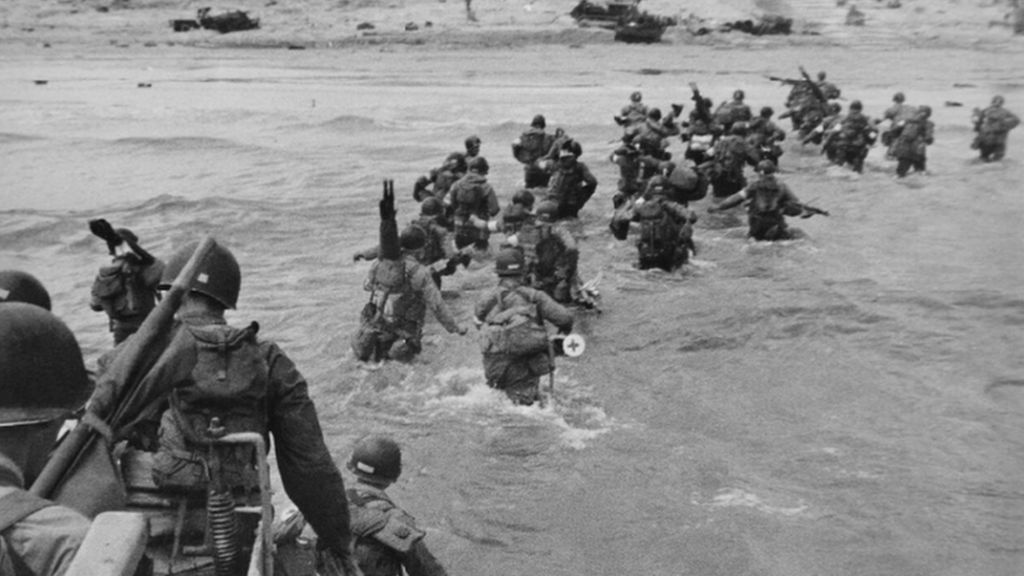 As Ike walked among the troops he asked, "Is there anyone here from Kansas?" Sherman Oyler from Topeka replied he was from Kansas. When Ike asked him his name he was stricken by being addressed directly by the supreme commander he froze. To which his buddies said, "Tell him your name ,Oyler."
After lunch, Eisenhower sat at his portable table and scrawled by hand a press release on a pad of paper, to be used  if necessary. It read:
"Our landings have failed and I have withdrawn the troops. My decision to attack at this time and place was based upon the best information available. The troops, the air and the Navy did all that bravery and devotion to duty could do. If any blame or fault attaches to the attempt it is mine alone."
                            D-Day June 6, 1944–Stephen E. Ambrose 
Seventy-six years ago. Thank God it did not fail. I have walked those beaches at Normandy and there is no way can I imagine that day.
Leadership and responsibility what a combination. 
Sadly this week I asked a college kid "D-Day" can you tell me, any recognition of that?" 
"No."
My how the world has changed. Seventy plus years ago seventeen-eighteen plus year old boys storming a beach trying to save the world.
========================================